El Paso Electric Young People's Concerts
January
26,
2022
-
January
29,
2022
El Paso Electric Young People's Concerts
January 26, 27 & 28, 2022 10:30am & 12:30pm
Abraham Chavez Theatre
The Young People's Concerts, now in their 82nd season, are presented free to all area 5th grade students.  This year, EPSO is pleased to present for the 11th year, Carnegie Hall's Link Up Program.
Click here to download materials and prepare your students for the concerts.
If you are an educator and are interested in bringing your 5th graders, please call our office at (915) 532-3776.
Generously sponsored by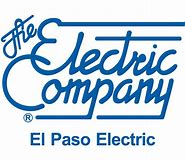 PROUD TO PARTNER WITH CARNEGIE HALL
El Paso Electric Young People's Concerts